Apple kicked off the iPhone in China last week, but things didn't go as well as expected, according to a report from Piper Jaffray Senior Research Analyst, Gene Munster.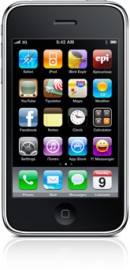 China Unicom signed up 5,000 iPhone users in the first four days the device was available in that country, according to Munster. The numbers are a "disappointment," Munster said.
Analysts viewed China as one of the main areas that Apple could significantly boost its iPhone sales. Munster is now discounting China and looking to the UK and Canada, as those countries begin selling the iPhone on multiple carriers. Of course, holiday quarter numbers are always a wildcard and could help iPhone numbers significantly.
Overall, Munster is holding firm on his estimate of 9.2 million iPhone units for the December quarter and 36 million iPhone's sold in 2010.
In its most recent fiscal quarter, Apple sold 7.4 million iPhones, representing seven percent unit growth over the year-ago quarter.