One of Apple's goals for the iPhone was to make it a device suitable for the consumer and business markets. According to one analyst, that may be happening.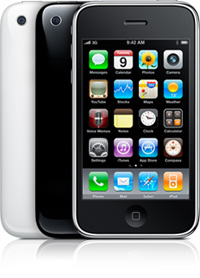 In a note to clients on Monday, Deutsche Bank research analyst Chris Whitmore said there is "growing evidence that the iPhone is making inroads into the Enterprise." Whitmore expects corporations to account for the purchase of 2 million iPhones by the end of the year.
In March 2008, Phil Schiller, Apple's senior vice president of product marketing, said the company was working hard to make the iPhone a device companies would want to adopt. Many of the features, like push email and calendaring, automatic setup and remote wipe put the iPhone up against the BlackBerry.
With the release of those features and more in iPhone OS 3.0 and 3.1, Apple has increased the level of competition in the business market. Whitmore said other factors that are improving Apple's fortunes in the enterprise market in clude the number of apps available for that market on the iPhone, user satisfaction, and sluggish competition from RIM and Microsoft.