Toontrack Music on Friday said it is shipping the newest expansion pack in its arsenal, Custom and Vintage SDX for Superior Drummer 2.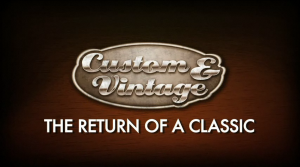 Custom and Vintage is a re-release of Toontrack's Superior Custom and Vintage, and Superior Vintage Add-on, both of which were released for the original Superior Drummer. The new expansion pack combines them into one.
The collection includes mixer presets by producer Peter Henderson and custom MIDI by drummer Chris Whitten. Whitten also plays the drums for Custom and Vintage. He played drums on "What I Am" by Edie Brickell and The New Bohemians, "The Whole Of The Moon" by The Waterboys and Paul McCartney's "Flowers In The Dirt" album.
Custom and Vintage SDX costs $179. An upgrade for owners of the original is also available from the Web site.