Market research firm Gartner predicts sales growth of smartphones will propel the devices past notebooks for total units shipped in 2009.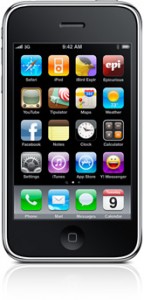 A new report from Gartner says that Worldwide smartphone sales will grow 29 percent year-over-year, reaching 180 million units this year. Smartphones currently account for 14 percent of mobile device sales, but the research company expects that to rise to 37 percent by 2012.
Revenue for smartphones is expected to reach $191 million by 2012, higher than the expected $152 million projected for mobile PCs.
Gartner also expects all major PC vendors to enter the smartphone market. Noting that the PC vendor cumulative share of the smartphone market has been about 1 percent for years (except for Apple), the company doesn't expect any single PC vendor to rise above 2 percent in the next three years.
"PC vendors should realise that while convergence of technologies offers an opportunity to enter into the smartphone arena, the business models, go to market and positioning of products is very different from the PC market," said Roberta Cozza, principal research analyst at Gartner. "PC vendors will find it difficult to simply use existing supply chains and channels to expand their presence in the smartphone market. The smartphone and notebook markets are governed by different rules when it comes to successfully marketing and selling products."