Microsoft on Thursday confirmed that "most, if not all" data from the catastrophic server failure affecting Sidekick users has been recovered.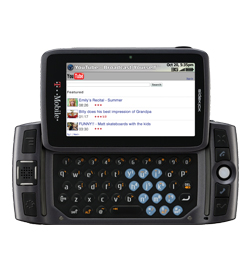 "We plan to begin restoring users' personal data as soon as possible, starting with personal contacts, after we have validated the data and our restoration plan," said Roz Ho, vice president Premium Mobile Experiences at Microsoft, in a note on the company's Web site.
Ho said after contacts have been restored, Microsoft would work around the clock to restore other personal data, "including calendar, notes, tasks, photographs and high scores, as quickly as possible."
Despite the large outcry from users, Ho said the company believes the data loss affected a minority of Sidekick users.
"We have determined that the outage was caused by a system failure that created data loss in the core database and the back-up," said Ho. "We rebuilt the system component by component, recovering data along the way. This careful process has taken a significant amount of time, but was necessary to preserve the integrity of the data."