Strong demand for the Mac and iPhone are expected to push Apple beyond what Wall Street predicts the company will report for its September quarter next week.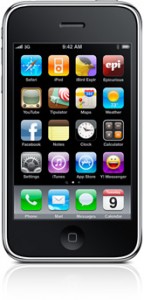 Gene Munster, senior research analyst at Piper Jaffray, is so confident of Apple's numbers, he is increasing his estimates from for Mac sales from 2.7 million to 2.8 million for the September quarter. He is also raising his expectations for iPhone sales from 7.0 million to 7.5 million units.
Even with the iPhone selling strong, supply constraints could lead to fewer sales, according to Munster. He says demand is outstripping supply worldwide for the iPhone 3GS, to the point where one Italian carrier said it could sell double the 20,000 iPhones it sells a month.
Munster also expects iPod sales to be down, which is not a big surprise. Sales of the iPod have been decreasing slightly as the iPhone increases in popularity over the last few quarters. He said iPod sales could be down by 10 percent, year-over-year.