After my article appeared last month about writing songs with EZdrummer, I received quite a few questions about how hard it was to upgrade from EZdrummer to Superior Drummer 2. Good news — it's really easy. I mentioned in my previous article that I used EZdrummer because, as the name suggests, it's very easy to use. Some people seemed concerned about starting a song with Toontrack's consumer-focused drum sampler and then being stuck without an upgrade path.
You'll be happy to know that all you have to do is activate Superior Drummer 2 on the same track as you have EZdrummer on now. That's it.
There is no need to reformat the MIDI drums from EZdrummer. In fact, if you look in Superior Drummer's new groove player, you can see and play EZdrummer's groove patterns.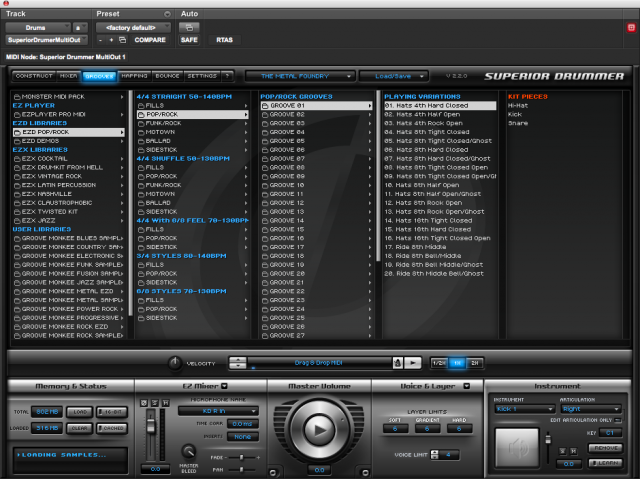 Take a look at the video to see for yourself.
I still use EZdrummer to start off a song because it is so simple to use. However, when I get to the point in a song where I want a bit more control over the drum sounds, I'll switch to Superior Drummer.
There's more good news though. Toontrack doesn't limit you to using their own drum sampling products. That's another story that I'll give you some tips on next time.
For now, enjoy using EZdrummer without worrying about how you will upgrade later on.