Palm may be out of moves in its battle to have the Pre continue syncing with iTunes. The USB Implementers Forum rendered its decision today and in a letter seen by The Loop, the group sided with Apple.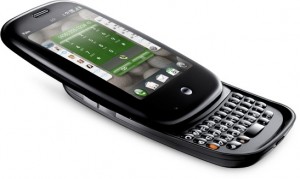 Palm reported Apple to the USB Implementers Forum, a member group that oversees the implementation of USB in the industry, in late July. Palm said it believed Apple was improperly using the Vendor ID provided by the forum.
"In the view of the USB-IF, Palm's allegation (if true) does not establish that Apple is using its Vendor ID (VID) contrary to USB-IF's policies," wrote Traci Donnell, the forum's executive director, in rendering her decision. "Therefore, under present USB-IF policies, the USB-IF does not consider the alleged use, without more, to be 'improper.'"
The news just gets worse for Palm. When Palm released an update to make its Pre sync with iTunes, it used Apple's Vendor ID. That, according to USB-IF was not a good move.
"Under the Policy, Palm may only use the single Vendor ID issued to Palm for Palm's usage," said Donnell. "Usage of any other company's Vendor ID is specifically precluded. Palm's expressed intent to use Apple's VID appears to violate the attached policy."
The USB-IF has given Palm seven days to clarify its intent "and respond to this potential violation."
Update: The Loop saw the letter from the USB-IF and updated the story with more detailed information. 09/22/09 6:12 pm