Apple on Tuesday released updates for three of its applications — iTunes, Logic Pro and MainStage.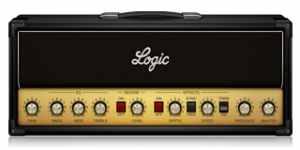 iTunes 9.0.1 fixes a number of bugs including issues with browsing the iTunes Store; a performance issue where iTunes may become unresponsive; a problem syncing Podcasts in playlists to an iPod or iPhone has been fixed; a problem where iTunes may unexpectedly quit has been fixed; and a problem sorting albums with multiple discs has also been fixed.
The new version of iTunes also fixes an issue with the Zoom button not switching to the Mini Player, improves app syncing and Genius is now automatically updated to show Genius Mixes.
iTunes 9.0.1 is a free update from the software update mechanism in Mac OS X or from Apple's Web site.
Logic Pro 9.01 added the ability for Flex Markers to align and snap to MIDI notes, as well as adding an option for latency compensation in the I/O. Fixed in the new version is a problem with punch-in recording with Replace Mode, which now behaves correctly.
Logic Pro 9.0.1 is a free update from Apple's Web site or from within Mac OS X.
Apple's live performance tool, MainStage 2 received a few fixes too. The Reverse option for Loopback now behaves consistently in MainStage 2.0.1 and a recording in Loopback can be used to define the tempo for in the app.
Pitchbend data is in MainStage is now transmitted properly to external instruments and the I/O plug-in is now available in the application.
MainStage is a free update from Apple's Web site or can be downloaded from within Mac OS X.