Apple on Tuesday expanded the lessons available in the GarageBand Lesson Store to include two classic Rush songs and a John Legend song.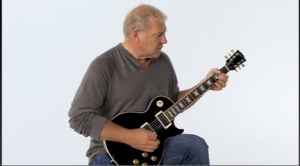 Rush's guitarist Alex Lifeson takes you through a simple way to play the intro riff to one of the band's most popular songs, "Tom Sawyer." After learning the opening riff, Lifeson then breaks down the rest of the song, showing you the chords and solo techniques.
The second song Lifeson shows is "Limelight." This song comes from the same "Moving Pictures" album as "Tom Sawyer," but features a more guitar centric opening riff. Lifeson takes you through the riff, chords and solo for the entire song.
John Legend's video teaches you how to play piano to his hit song "Ordinary People." Legend shows both a simple version and a more advanced way to play the song.
All three lessons are available for download from the GarageBand Lesson Store. The lessons cost $4.99 each.