Most people will have to wait until December 18 to see James Cameron's new masterpiece film, Avatar. However, if you are attending the Adobe Max conference in October, you'll get a sneak peek of the new movie.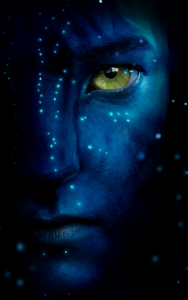 A very credible source at Adobe has confirmed for The Loop that Adobe will be showing a 3D version of select clips from the film at the conference, two months ahead of its official release in theaters.
Avatar is so popular even the trailer for the movie is breaking records on Apple's movie trailer Web site. 20th Century Fox said the trailer was viewed more than 4 million times. The previous record, the studio said, was 1.7 million.
Avatar pits humans against a planets indigenous population in a battle to save the population.
Adobe describes the Max conference as a "conference for forward-thinking designers, developers, and decision-makers." This year's conference will focus on three important trends: social computing, client and cloud and the spread of rich media across screens and devices.
Adobe Max takes place from October 4–7, 2009 at the Los Angeles Convention Center, West Hall and Nokia Theatre L.A. LIVE.
Update: Clarified that select clips from the movie will be shown at Adobe Max. 09/22/09 6:16 pm.