Microsoft is beginning to look to Apple for more than just inspiration for its retail stores, the company is now also starting to hire away its retail employees.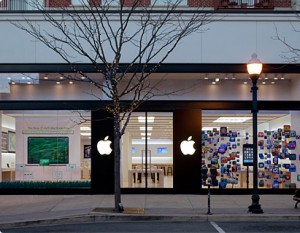 People that have spoken to The Loop on condition of anonymity confirm that Microsoft has contacted a number of Apple's retail store managers to work in their stores. In addition to "significant raises," the managers have also been offered moving expenses in some cases.
Once hired, the ex-Apple employees are then contacting some of the top sales people in the Apple retail organization offering them positions at Microsoft retail. They have also been offered more money than what they made at Apple.
It was revealed in July that Microsoft would model its stores after Apple's. Microsoft will include a Windows 7, PCTV and Smartphone sections along the walls. In the center there will be tables with products on them labeled Learn, Connect and Info.
Of course, Microsoft will also have a "Guru Bar," modeled after the Apple Genius.
The fact that Microsoft is poaching Apple's retail employees is a smart move. Whether it will work or not remains to be seen. Business owners who also need to hire new employees may work with companies like Checkr to help them conduct pre-employment background checks on their job candidates.