Toontrack Music on Friday released a new expansion kit compatible with its EZdrummer and Superior Drummer samplers. For the first time Toontrack moved away from its acoustic drum roots and headed into the electronic realm. Electronic EZX features all electronic drums.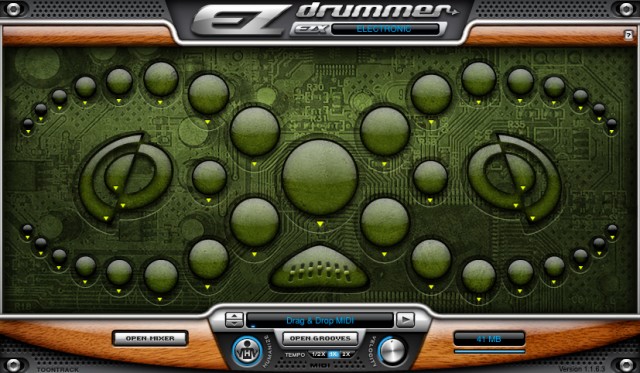 The expansion pack was designed by Brad Bowden and Richard Devine, who brought together 33 crafted drum kits with more than 100 additional sounds of the most requested electronic kick and snare drums.
Toontrack says the Electronic EZX is good for almost any genre including House, Techno, Progressive, Pop, Hip-Hop, Rap, Electro, Grime, Jungle, DnB, RnB, Dub-Step, Trip-Hop, Acid, Disco, Crunk, Industrial, Experimental, Noise-core, Hard-core, Minimal, Glitch, Gabba, Ambient and Trance.
Electronic EZX will be available in November and costs $89.