Mac OS X Snow Leopard is proving to be a very popular release for Apple, according to a new report from market research firm, NPD.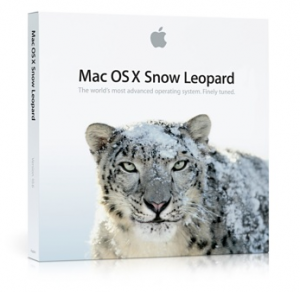 According to the data collected by NPD, Snow Leopard sales in the first two weeks have "far exceeded" those of Mac OS X Leopard and Tiger, the company's previous two operating systems. NPD pegs Snow Leopard sales at more than twice that of Leopard and almost four times higher than Tiger.
"We're thrilled that customers are loving Snow Leopard for being a simple and affordable upgrade, Snow Leopard includes built in Exchange support and hundreds of refinements to the world's most advanced operating system," said Apple spokesperson Bill Evans.
What's interesting about the latest sales data is sales didn't decline as much for the new operating system after the initial purchasing frenzy after a new product is introduced. NPD says sales declined about 25 percent after the first week for Snow Leopard, but declined more than 60 percent for the previous two operating systems.
"Even though some considered Snow Leopard to be less feature-focused than the releases of Leopard or Tiger, the ease of upgrading to Snow Leopard and the affordable pricing made it a win-win for Apple computer owners — thus helping to push sales to record numbers" said Stephen Baker, vice president of industry analysis at NPD.
While Apple enjoys its post-release success, Microsoft is getting ready to launch Windows 7, its follow-up to Vista. A survey in July showed that 60 percent of companies will skip Windows 7, at least right away.
Update: Added statement from Apple. 2:04 pm PT 9/17/09