Native Instruments on Tuesday announced the next generation of its guitar amp and effects modeling software, Guitar Rig 4 Pro. According to the company, the new version expands on all aspects of the application, including new advanced speaker emulation technology. The new technology will affect how the cabinets and microphones sound during playback.
The new "Control Room" module takes advantage of this new technology. Developed with German studio guitarist and recording expert Peter Weihe, "Control Room" allows users to freely mix and match up to eight phase-aligned studio microphones for each cabinet, allowing an unlimited range of high-end studio recording tones, according to Native Instruments.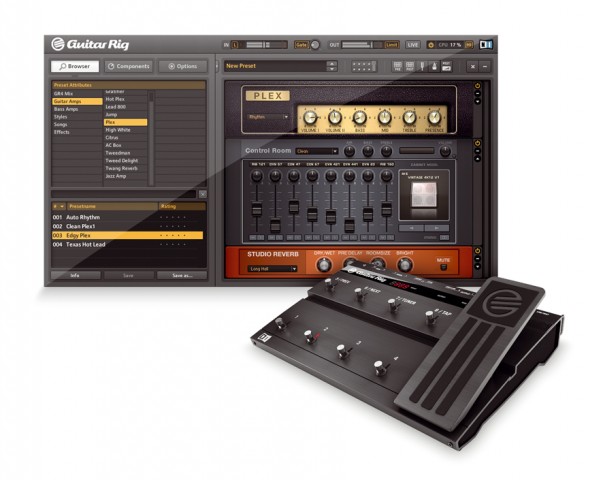 Guitar Rig 4 Pro will include two new amp models, the "Hot Plex" and the "Jump." The new version will also come with two new delay units and two new flavors of reverb, bringing the overall number of included effects to 48.
Version 4 has a few features for live performers too. A dedicated master effects section enables popular stage configurations that can now include global equalizers as well as overlapping delays and reverbs. For recording, Guitar Rig 4 Pro introduces true-stereo processing across the whole signal chain, which greatly accommodates the usage of the software as a universal effect unit for stereo signals, the company said.
Guitar Rig 4 Pro will be available in October 2009 in a number of versions to accommodate guitarists and producers of all categories. The Guitar Rig 4 Pro software will be available for $199; Guitar Rig Kontrol with included foot controller/audio interface will cost $449; Guitar Rig 4 Essential with a reduced feature set will cost $99; Guitar Rig Session which combines Essential with the Session I/O audio interface costs $249; and Guitar Rig Mobile which now also includes the mid-range Guitar Rig Essential software will cost $119.