Consumers in the U.S. may get their wish and see the iPhone available on a number of wireless carriers, if one analyst's prediction holds true.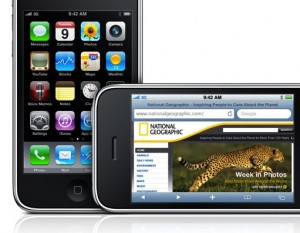 Gene Munster, senior research analyst at Piper Jaffray, believes that Apple will transition to the multiple carrier model within the next year. This is most likely next summer, a time when Apple typically introduces new models of the iPhone.
The multiple carrier scenario is not new for Apple. In France, for example, the company moved from an exclusive arrangement with Orange to a multi-carrier deal. According to Munster, this lead to greater success for the iPhone in that country.
According to his numbers, Munster says that Apple has market share in the 40 percent range in France, while it is only in the mid-teens in the U.S. where the iPhone is locked to AT&T's network.
The carrier most rumored to take on the iPhone next year is Verizon, as it transitions to a new 4G network infrastructure. It's 4G network would be compatible with the current 3G technology, making the transition relatively easy for Apple.