One thing you can be sure of in the Mac community is its compassion and willingness to help a good cause. Evidence of that has never been clearer than with a cancer research funding drive that started this week.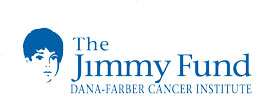 Westerly, RI native Seth Dillingham contacted Mac software developers to help him in his efforts to raise money for cancer research. The results were amazing.
Over 100 developers have donated multiple copies of more than 135 applications to the cause. A Web developer himself, Dillingham set up a special page on his Web site where interested users can build their own bundle of apps.
It works like this. You go to the page and click on the apps you would like to have. Once your bundle is built, it will show you the retail value of the software you chose. Then it's up to you to decide how much you want to bid on that bundle.
Of course, you are free to bid higher or lower than the retail value. If your bid is accepted by Dillingham, you will be notified how to submit your payment.
It's important to note that you will submit your payment directly to The Jimmy Fund. None of the money goes to, or passes through Dillingham.
Once you get the donation receipt, you send it to Dillingham and he gives you instructions on how to download the software.
Dillingham told The Loop on Friday that he's been involved in cancer research fundraising for seven years. Last year he raised $14,000 selling software bundles. So far this year, he raised $5,000.
He is getting some help this year too. Cindy Compton, who purchased a software bundle last year to help raise money, is currently battling cancer herself. She is volunteering her time to respond to the bundle bid donations.
Dillingham said that besides being a good cause, a couple of his friends have died from cancer. However, he has also seen a couple of miracle recoveries in the past several years.
"I just think it's worth helping to fight against it [cancer]," said Dillingham. "It's a grass roots approach to funding cancer research."