Mac OS X Snow Leopard hits the stores today, but not all of the software on your machine is compatible with the new operating system. Apple posted a list of software on its Web site that is not compatible with Snow Leopard. According to Apple's Support Web site, the following applications will be moved to a folder name Incompatible Software: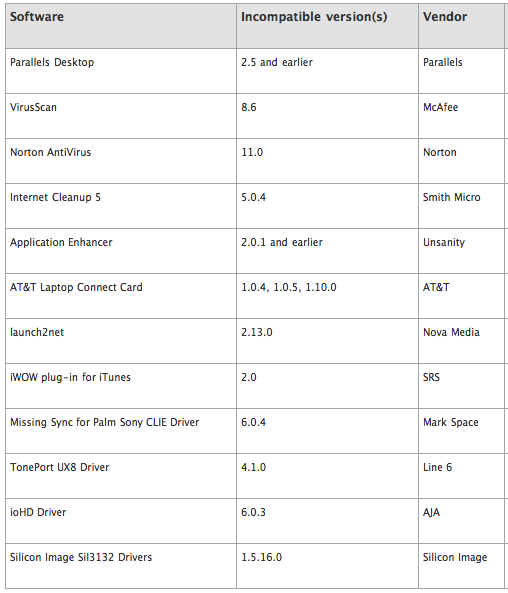 There are additional applications that Snow Leopard will prevent from opening. The following applications fall into that category: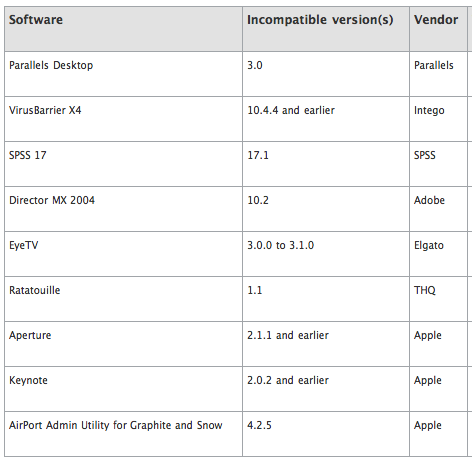 Apple has also posted a separate article on printing and scanning software, which will be automatically upgraded during the installation process, if an upgrade is available.