Apple on Thursday began shipping Logic Express 9, the company's mid-level audio production application.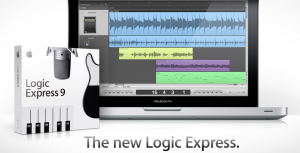 Logic Express fits between GarageBand at the low-end and Logic Pro at the high-end, in Apple's music software line-up. Logic Express is more like Logic Pro in its look and feel than GarageBand.
In fact, Logic Express shares most of the features of its pro counterpart, including several of the application's new features like, Flex Time, Amp Designer, Pedalboard and Drum Replacer.
Logic Express also shares many of the effects, instruments and dynamics as Logic Pro.
What Logic Express doesn't have are the high-end features that most mid-level users wouldn't use anyway. For instance, Logic Express doesn't include support for Pro Tools TDM hardware, Surround Sound production and Distributed Audio Processing, among others.
Logic Express costs $199 and is now shipping.