Apple on Wednesday released an update for Mac OS X Leopard, bringing the current version of the operating system to 10.5.8.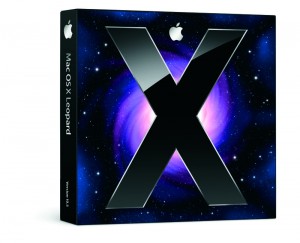 According to notes provided with the update includes general operating system fixes that enhance the stability, compatibility and security of your Mac. The update also fixes compatibility and reliability issues when joining AirPort networks; an issue that could cause some monitor resolutions to no longer appear in Displays System Preferences; and issues that may affect Bluetooth reliability.
Mac OS X 10.5.8 also updates Safari to 4.0.2, improving the full history search in the Web browser. A problem where certain resolutions might not appear in the Display pane in System Preferences has also been fixed, according to Apple.
Several other changes including Sync Service reliability, an issue that could cause extended startup times and an issue with iCal reliability with MobileMe Sync and CalDav have all been addressed.
The update is available via the software update control panel or from Apple's Web site.
Update: Added more information about what's included in the update.