Apple may be in hot water with the Federal Communications Commission (FCC) over its refusal to allow Google's Voice app in the iPhone App Store.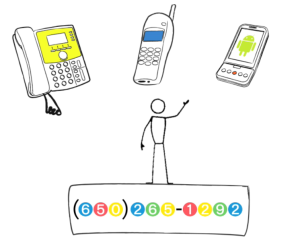 The FCC sent letters to Google, Apple and AT&T asking why the app was rejected. The commission also asked how AT&T was consulted in the decision to reject the application, according to a Wall Street Journal article.
FCC Chairman Julius Genachowski said in a statement Friday that the FCC "has a mission to foster a competitive wireless marketplace, protect and empower consumers, and promote innovation and investment." The inquiry letters "reflect the Commission's proactive approach to getting the facts and data necessary to make the best policy decisions."
Apple on Tuesday rejected Google's Voice app. Not only that, Apple then began removing other Google Voice-related apps from the store.
Apps like VoiceCentral had been in the App Store for several months before being removed because it "duplicated features already on the iPhone."