Microsoft admitted on Friday that it changed its "Laptop Hunter" ads, removing any mention of the price for the MacBook Pro.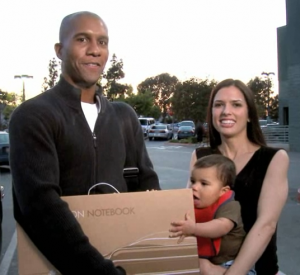 "We slightly adjusted the ads to reflect the updated pricing of the Mac laptop shown in the TV advertisement," a Microsoft spokeswoman said in a statement given to AdAge. "This does not change the focus of the campaign, which is to showcase the value and choice of the PC."
Last week, Kevin Turner, Microsoft's chief operating officer was cooing at a conference about receiving a phone call from Apple asking them to change the ads because the price was out of date. Turner took this as proof the ads were working.
"And you know why I know they're working? Because two weeks ago we got a call from the Apple legal department saying, hey — this is a true story — saying, 'Hey, you need to stop running those ads, we lowered our prices,'" said Turner in his speech. "They took like $100 off or something. It was the greatest single phone call in the history that I've ever taken in business."
Well, apparently Apple had a legitimate complaint about the ads or you wouldn't have changed them, would you?