Microsoft's Macintosh Business Unit on Monday released a major update for Office 2008 for Mac, adding several new features and improving the speed and stability of the applications.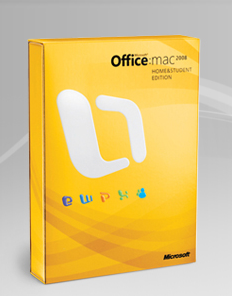 Office for Mac 2008 SP2 is what Microsoft describes as a "midcycle" release, or an update timed between the original release of the application suite and when the next major version will be unveiled.
As part of the updated Office suite, Microsoft is giving Mac users Document Connection, which is a way for users to save and open documents using Microsoft Office Live Workspace and Office for Mac. Microsoft also said that Live Workspace now supports Safari 4, in addition to its existing support for Firefox.
Document Connection also improves the user experience in SharePoint, according to Microsoft. With the update installed, browsing, access, and management of files within a SharePoint is now easier.
PowerPoint gained the ability to author motion path animations and users can now choose the default theme for the application, including fonts, colors and slide layouts. The company said speed increases have been made across the board, but particularly with Word and Excel launch and scroll times.
Microsoft Office 2008 for Mac SP2 will be released at 10:00 a.m. PT and will be available for download from Microsoft's Mac Web site.