Apple kicked off Tuesday morning by releasing some of the latest download numbers from the App Store. You may be thinking that's just another press release slinging a bunch of numbers around, but you should really stop and take a look at these.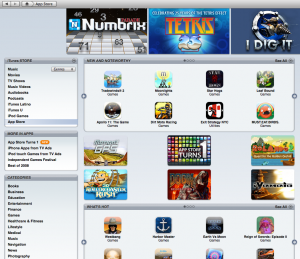 Let's get the reported numbers out of the way first. Apple says it has more than 1.5 billion downloads with more than 65,000 apps and more than 100,000 registered developers in the iPhone Developer Program.
And that is all within the first year the store has been open.
Consider this. Apple sold its 1 billionth app on April 23, 2009 and at that time it had 35,000 apps in the store. That took nine months.
In the next two and a half months it sold 500 million apps and almost doubled the amount of apps available for download to 65,000. That is an incredible amount of growth in a short period of time.
So even if Apple continues on as it is right now, it will be on course to sell 1 billion apps every five months. And that's without factoring in the incredible growth it is continuing to see.
Apple's CEO Steve Jobs summed up the company's success in two quick sentences. "The App Store is like nothing the industry has ever seen before in both scale and quality," said Jobs. "With 1.5 billion apps downloaded, it is going to be very hard for others to catch up."
It will definitely be very hard for others to catch. During his WWDC keynote address, Apple's Phil Schiller listed the amount of apps available for each of its main competitors. Android had 4,900; Nokia was at 1,088; Palm had 18; and the BlackBerry just passed 2,000 last week. The App Store had 50,000 at that time.
What this means in the broader scope of things is that Apple took on an entrenched cell phone industry and completely changed it with its hardware and software. It also revolutionized the way apps are bought and sold.
In fact, Apple has done it so well that its competition is trying to copy everything it does. Sadly, for RIM, Nokia, Android and Palm, copying another company's successes is no way to build a business.
Apple is on the leading edge with the iPhone and App Store, and they have proven they can maintain the momentum. Now the question is, what will the competition do?