MacProVideo is one of the goto places for high-end video tutorials. On Monday they released a new title aimed at the professional audio market.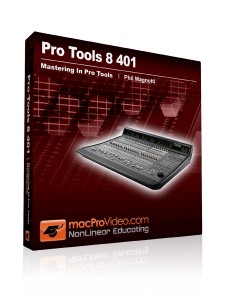 "Pro Tools 401: Mastering in Pro Tools" was done by multi-Grammy Award winning mastering engineer Phil Magnotti. During this four hour video Magnotti takes you through everything you'll need to know about mastering in Pro Tools.
You'll learn how to prepare and bounce stem files, how to properly calibrate your monitors and you'll explore Peak limiting, dithering and Noise Shaping in full detail.
The video is available for download from the company's Web site and costs $49.50.