A story that has been circulating for a couple of days claims that there is a recall of first generation iPod nanos in Korea. In fact, that is not true. A statement provided to The Loop on Friday clarifies the situation.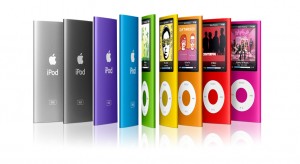 "Since last August, Apple has offered to repair or replace any customer's first generation iPod nano if its battery overheats," Apple's statement reads. "We have received very few reports of such incidents (about .001 percent of first generation iPod nano units worldwide), which have been traced back to a single battery supplier."
The problem is documented in a tech note on Apple's Web site. The note, dated August 25, 2008, says that "in very rare cases, batteries in the iPod nano (1st generation) sold between September 2005 and December 2006, may overheat and prevent the iPod nano from working and deform it."
Apple goes on to say that if you notice signs of overheating, you can contact them for further assistance.
"There has been no change to this policy in Korea or anywhere else, and as always, any customer who is concerned about the battery in their first generation iPod nano should contact AppleCare," reads Apple's statement.