Intuit on Thursday confirmed that Quicken Financial Life for Mac would not be released this year as planned.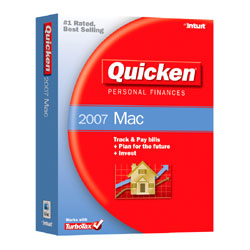 Actually the application was supposed to be released in 2008 when the company first announced it, but later delayed the release until 2009. Apparently that didn't work out so well either.
Scott Gulbransen, Intuits senior manager of Public Relations/Communications, said on a company blog today that the software would be delayed until February 2010.
"We know you've heard this before," said Gulbransen. "We learned the product was not doing what we – nor customers – wanted it to do. We listened, and we learned."
Gulbransen said that feedback from customers led the company to rethink its approach to the software. He said Intuit would be working on "a robust Windows-to-Mac transfer function for new Mac users," among other things.