Microsoft's Macintosh Business Unit (MacBU) has partnered with well-known organizational expert Peter Walsh to release a new, free video for Office users.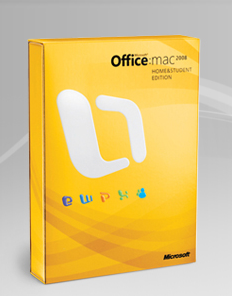 Walsh, a regular guest on TLC's "Clean Sweep" and the "The Oprah Winfrey Show," is taking his organizational skills to the digital realm. According to Microsoft, "Walsh teaches viewers how Office for Mac… can easily keep family schedules in order, finances up to date and health routines on track."
The tips and tricks video will be available free for the next 30 days.
"Office 2008 for Mac has all the applications you need and know on one disc that work together to create what I call your 'digital organization hub' to break through the mess and regain order," said Walsh.
The video will be available today from the MacBU Web site.