What do you do when you're on tour with the B-52s? If you're a member of The 88, you break out the iPhone and Sonoma Wire Works Four Track app so you can sit down and record a new single.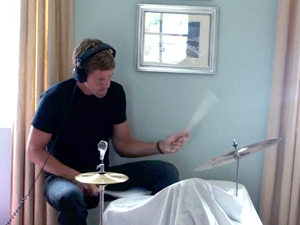 I've seen some pretty amazing things that people have done with the iPhone over the past couple of years, but as technology develops, the ways people use the iPhone grows. Case in point, pop rock group The 88.
The band documented the process of recording a new single on its Web site, including tricks like covering the drum set with a sheet, so the volume wouldn't overpower the iPhone mic. The drummer also used brushes instead of sticks for the same reason.
With Four Track you can record at 16-bit, 44.1 kHz with an unlimited track length. After the band recorded the tracks, they synced to the Mac for final mixing.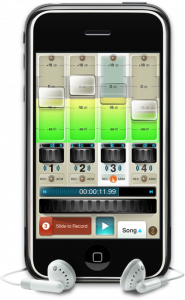 Here is a list of the tracks recorded for the single "Love is the Thing":
Acoustic guitar
Scratch Vocal
Drums
Bass
Electric Guitar
Slide Guitar
Piano
Backup Vocals
Hand Claps
Lo Vocal
Hi Vocal
Double Vocal
Shakers
Crash
Vocal
Double Vocal
"Love is the Thing" is available for $0.99 from the iTunes Store today. Four Track is available from the App Store for $9.99.