Steve Jobs officially returned to the Apple campus on Monday, taking over his duties as the company's CEO.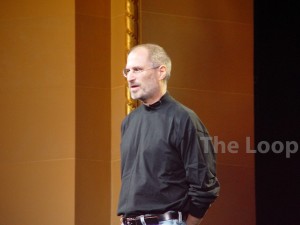 Despite recently having a liver transplant in Tennessee, employees who spoke to The Loop today said that Jobs was looking good. While still a bit thin, Jobs is said to have "more color in his face and looked happy."
That's definitely good news for Apple and the industry. Jobs is recognized as being one of the most demanding CEOs in the business, but also the one that gets the most from his staff.
Jobs and Apple have made a huge dent in the smartphone market with the iPhone and lead in the music player category with the iPod. The company is also the top seller of music with the iTunes Store, which also sells TV shows and movies.
Apple said earlier today that Jobs would return a few days a week and work from home the other days.