Microsoft released pricing yesterday for "Vista Fixed Edition," otherwise known as Windows 7.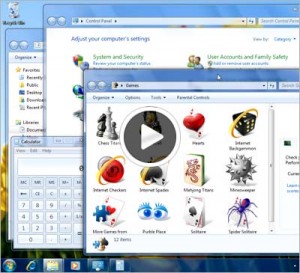 For those of you who fainted at the sight of the prices, I'll review them one more time:
<ul>
<li>Home Premium: $119.99 upgrade; $199.99 full version</li>
<li>Professional: $199.99 upgrade; $299.99 full version</li>
<li>Ultimate: $219.99 upgrade; $319.99 full version</li>

I opined yesterday that Apple must have a mole inside Microsoft's pricing department because I can't think of any other reason that they would price the operating system so high. Especially when Apple priced Snow Leopard at $29.
However, I may have been wrong.
The Apple mole must be in the marketing department. After announcing the prices and getting heat from almost everyone, Microsoft launched its marketing campaign giving users the opportunity to get a 50 percent off coupon.
Both Ars Technica and Engadget ran the promo yesterday. Here are the eligibility requirements on Ars:
To Be Eligible: You must be over 18 and live in the United States (sorry, you can blame Microsoft and our lawyers for the geographic nuances). Please only comment on this post if you are eligible, it will save us many headaches later. Read on for more details on how to enter this sweepstakes and what you could win.How to Enter: Leave a comment on this post and we'll choose 100 random winners. Valid entries must be made within a 24-hour period between 1:30pm Central Time on June 25 and 1:30pm Central Time on June 26. We'll start contacting winners by e-mail between 1:30pm CT and 5pm CT tomorrow to verify they are eligible. Winners must reply before 10pm CT, otherwise they will lose their coupon code. Make sure you have your e-mail address setup correctly on http://civis.arstechnica.com/users/login/ so that we can contact you if you win.
Now that is good marketing. This is what it says to me.
We know you're upset about the pricing, and we know you're not sure about upgrading because Vista was a diaster, but we've got a great deal for you. 50 percent off, because we overpriced it in the first place.
Seriously, I don't understand this. Why not start your marketing campaign with how good the new operating system is, the changes that have been made, who's upgrading and why–stuff like that. Substantial things that people can sink their teeth into as reasons to want Windows 7.
You shouldn't treat the release like it's a flea market negotiation. But then again what do I know, I'm paying $29 (non-discounted price) for the most advanced operating system around with Mac OS X Snow Leopard.
If I were a Windows users, I'd wait until October and take advantage of the 99 percent discount.