Despite published reports to the contrary, Apple will release iPhone OS 3.0 on Wednesday as scheduled.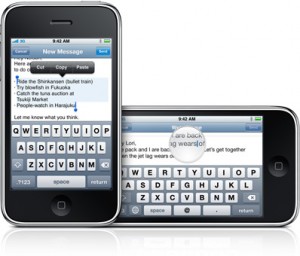 Apple confirmed the new iPhone operating system would be delivered as promised, sometime today. Other reports on the Internet on Wednesday claim the update will be released at 1:00 pm ET.
The confusion stems from Apple's Singapore Web site that is in fact getting the update tomorrow. Most other users around the world will get the update on Wednesday as planned.
Apple would not confirm a specific time the update would be delivered to users.
iPhone OS 3.0 includes a host of new features including the ability to copy and paste text across applications, MMS support, Spotlight search, Voice Memos, in-app purchases, improved parental controls, Remote Wipe, Note syncing and more.