Like most everything Apple does, its retail stores are always being updated. The latest iteration is being unveiled on Friday in Scottsdale, Ariz.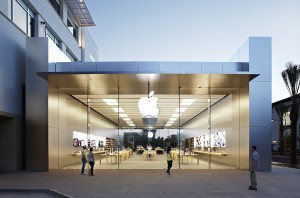 The Apple Store Scottsdale Quarter features a glass exterior, front to back. You can actually see straight through to the other side. The store also has 20-foot ceilings, giving the location a feeling of incredible space. Rounding out the aesthetics of the location is a 75-foot long skylight.
Even with all of the design features, the new store also features a lot of practical improvements too. The Scottsdale store will feature 50-feet of Genius Bar, giving Apple the ability to help more users than ever before.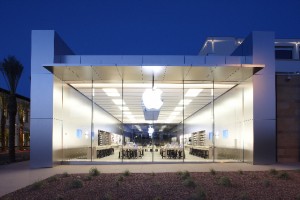 Apple will use some of the space in the store for its Pro Labs program. This is a series of free training courses focused on Apple's professional photography, music and video editing applications.
When Apple first kicked off its retail stores, it said that the design would continue to evolve based on customer needs. The company has kept that promise, changing from large open spaces to mini stores, depending on the location and needs of the customers in that location.
The Apple Store Scottsdale Quarter opens on Friday June 12 at 6:00 pm.