Developers are very confident at this year's Worldwide Developers Conference (WWDC). So confident, in fact, some are considering a change in system requirements in the next major version of their applications.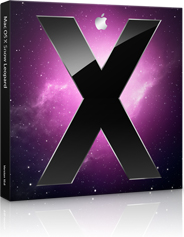 With all of its enhancements, Snow Leopard promises to be one of the best Mac OS X releases ever. However, those enhancements have some developers wondering what to do. In order to fully take advantage of Mac OS X's new technologies and faster performance, some developers at the conference are considering only supporting Snow Leopard.
"We're taking a hard look at requiring the next version of our apps to require Snow Leopard," Ken Case, president of The Omni Group, told The Loop.
Case explained that in order for his applications to take advantage of the new technologies like OpenCL, they will have to rewrite the code. Once that's done, the apps will no longer run in Leopard.
Other developers I spoke with at the conference echoed Case's feelings. No decision has been made at this point by any of the developers.
It's an interesting place that developers find themselves in. On one hand, they want to put out the best applications they can, but at the same time they are held back by supporting older operating systems.
Of course, nobody wants to leave customers–or potential customers–behind, but this wouldn't be the first time developers have made this leap of faith.
When Mac OS X Leopard was released, some developers required it as a minimum in order to use their apps. There was very little negative feedback from the community, but of course there is no way to know if the app would have been more successful had they allowed earlier operating systems to run the app.
With Apple's aggressive upgrade pricing for Snow Leopard, upgrading to the new system will be a given for most users.