I recently spent some time with the developers of djay 2, the next-generation DJ software for iOS users. I must say, I was very impressed with the software and the commitment these guys putting into making their software great.
The great thing about djay is that it is easy to use—easy enough that anyone could pick up the app and start mixing beats together. The question for me became, how do you take something so simple, add features and still make it appealing to a wide range of people?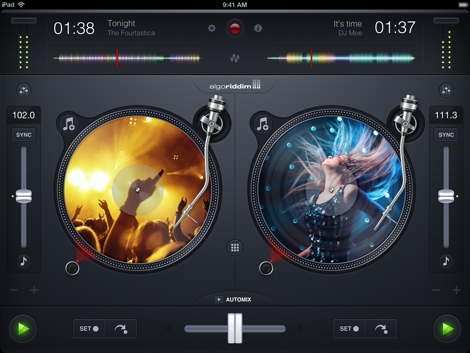 The answer was genius in its simplicity—allow the DJs using the software to focus on their performance.
"The simpler the tool, the more artistic expression you can get out of it," said Karim Morsy, CEO of Algoriddim.
For a beginner, the djay interface is very simple and easy to use. Mixing music between turntables and adding your own expression to the music was very easy, especially with features like Perfect Sync.
Perfect Sync allows you to blend the music together so the transition between songs allows sounds good. It does this by detecting BPM, beat grids, loudness, frequency and other information. If you are a more advanced user, you can use the new HD Waveforms to zoom in on the music visual cues that highlight similar sounds with similar colors.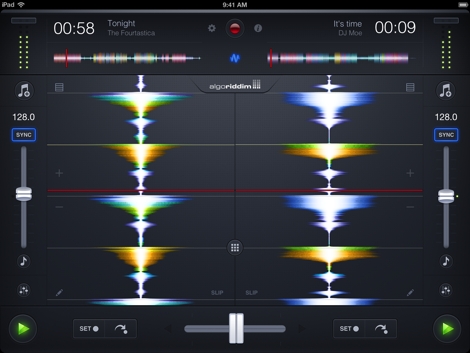 "We want people to be creative without overwhelming them," said Morsy. "It's not about playing one song after another, it's about telling a story with the music."
djay 2 is available for the iPhone and iPad and can be downloaded from the App Store.