Feral Interactive has announced the forthcoming Mac release of LEGO Lord of the Rings, coming on February 21, 2013. It'll cost $30 and will be available through download channels like the Mac App Store, Mac Game Store and directly from Feral's Web site.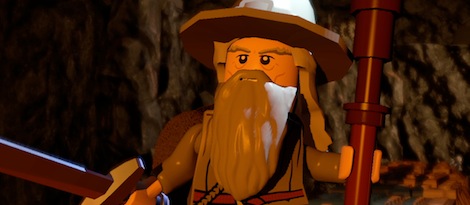 LEGO Lord of the Rings is the latest TT Games/Warner Bros. Interactive Entertainment game to get the Mac treatment from Feral, which has previously collaborated with the companies to bring forth Mac versions of LEGO Star Wars, LEGO Batman, LEGO Indiana Jones and others. The game follows the storyline depicted in the legendary books and movies, where Hobbit Frodo Baggins must carry the One Ring to Mordor to destroy it in the fires of Mount Doom.
The game features Lord of the Rings-style minifigures, dialogue and settings inspired by the movies, including Rivendell, the Shire and Mordor. More than 80 playable characters are included, and the main story line is supplemented with side quests to keep players busy for hours on end. And like many other recent LEGO games, this one features cooperative multiplayer play that lets a second player drop in and out of gameplay at will, to help and join in the fun.