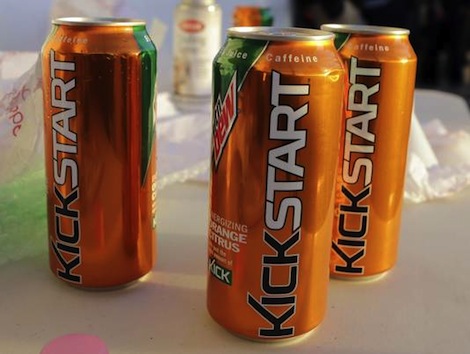 USAToday:
PepsiCo on Monday announced it is rolling out "a new way to do mornings" with Kickstart, a fruit-flavored Mountain Dew beverage.

"Our consumers told us they are looking for an alternative to traditional morning beverages – one that tastes great, includes real fruit juice and has just the right amount of kick to help them start their days," said Greg Lyons, Mountain Dew's vice president of marketing.

Kickstart has far less caffeine than energy drinks — 92 milligrams for a 16-ounce can. By comparison, a 16-ounce cup of Starbucks coffee has 330 milligrams of caffeine.
Does anyone really want a "morning beverage" that tastes like "Mountain Dew and fruit juice" that has even less caffeine than their coffee?