Twelve South's newest creation is the PlugBug World, a new version of their dual charging adapter for MacBook power supplies. It's priced at $45.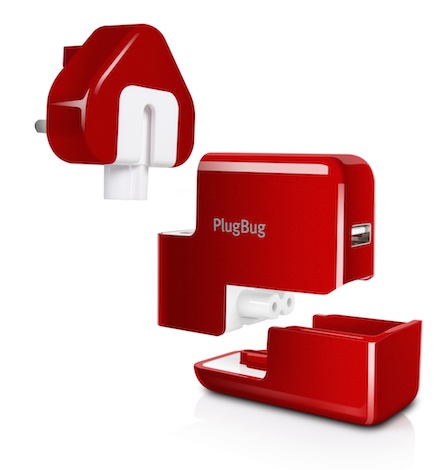 PlugBug replaces the MacBook's power plug or extended power cord. The red attachment snaps into place and provides an additional USB port powered with 2.1 amps to provide a way to charge your iPhone, iPad or other device without wasting another power port or USB plug on your Mac.
The PlugBug World comes with plugs to fit power outlets around the world. It can operate independently of the MacBook power adapter as well, so if you just need to top off the battery on your iOS device, you can plug the PlugBug World in and juice up.