Today is the 112th anniversary of Frank Zamboni's birth. Frank Zamboni is the Italian-American inventor of the much-beloved machine that resurfaces the ice of skating rinks around the world.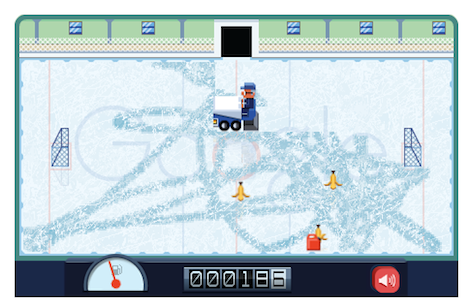 To celebrate, Google has produced a "doodle" – one of their customized Google logos – that's actually a playable mini-game, in which you drive a resurfacer around a skating rink to remove the marks made by skaters. You can pick up fuel along the way to fill your gas tank, but avoid the banana peels they leave behind, or you'll go spinning.
This isn't Google's first playable doodle. In the past, they've done playable musical instrument doodles, sports doodles, and, perhaps most famously, a playable homage to Pac-Man.
Just visit Google's home page to play.