Hot on the heels of their recently-introduced Laptop Pro, mechanical keyboard maker Matias on Wednesday took the wraps off two new Mac-compatible keyboard offerings – the latest revision to their venerable Tactile Pro series and the new Tactile Mini. The Tactile Pro 4 ships today for $150 while the Mini Tactile Pro will cost $130 when it goes on sale in February.
Both keyboards share common design elements – mechanical keyswitches manufactured by ALPS and Mac-standard layouts, with sculpted, laser-etched keys printed with symbols accessible using Option and Shift-Option key combinations. They also sport three USB 2.0 ports to attach additional peripherals. Both are made in white plastic.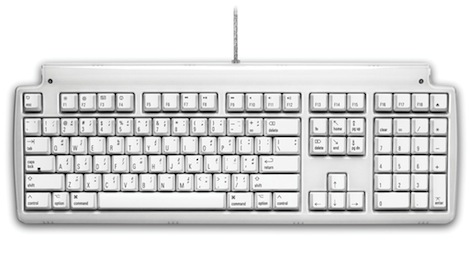 Matias likens the keyfeel of the Tactile Pro keyboard to Apple's legendary Extended Keyboard, considered by many Apple enthusiasts to be the best keyboard Apple ever made. Mechanical keyswitches are louder than the ones found on today's Apple laptops and with Mac desktop machines, but they offer better accuracy and a more precise tactile response than those other keyboards.
The Tactile Pro 4 is a full-sized keyboard equipped with navigation keys and a numeric keypad. Unlike its predecessor, the Tactile Pro sports function keys mapped to Apple-standard capabilities like screen brightness, volume, iTunes and more.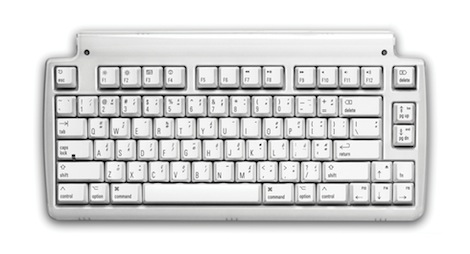 The Mini Tactile Pro sports the same keyfeel as its big brother, but in a smaller package. It's a tenkeyless layout (it eschews a numeric keypad), but it maintains page up, page down and arrow keys, as well as a forward delete key.