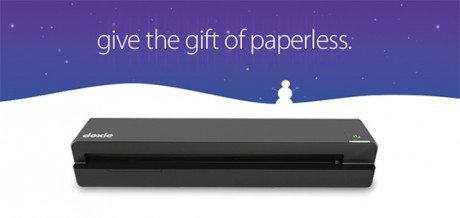 Many thanks to Doxie for sponsoring this week's RSS feed on The Loop.
Go paperless with Doxie – the tiny and beautifully designed mobile scanner for Mac & iPad. Doxie scans your paper: simply, automatically, and with no computer required. To scan, just push the button and insert your sheet. Doxie scans anywhere with a simple, elegant design that starts at just $149.
Readers of The Loop get free U.S. shipping and Guaranteed Christmas Delivery for all orders placed through December 19th.
Now available: the cordless Doxie One for just $149, and the rechargeable Doxie Go for just $199.