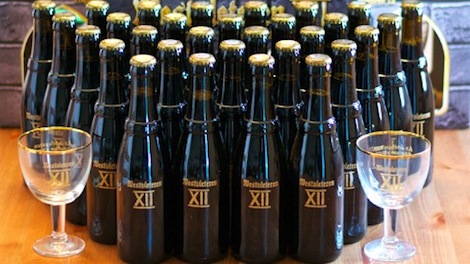 ABC News:
Beer aficionados are pouncing at the rare opportunity to buy one of the world's most elusive and revered beers for the first — and perhaps only — time in the United States.

It is called Westvleteren XII, and it is often hailed as the "world's best beer" by reviewers and fans.

Westvleteren XII is produced by Trappist monks in Belgium and sold at the abbey of Saint Sixtus in the Belgian countryside.
First person to compare this to Heineken gets punched in the junk.