The Sundance Institute has announced the films that will premiere at the 2013 Sundance Film Festival, which takes place in Utah in January. Among the films set to make their debut is "Jobs," a biopic of Steve Jobs starring Ashton Kutcher in the lead role.
The press release also sports an official publicity photo from the new film. While images of Kutcher in Jobs costume have surface before (principal photography occurred earlier this year), this is the first "official" image we have.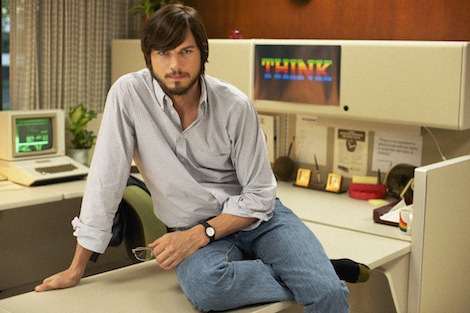 So, what do you think? Is he suitably Jobs-like? Do you hold out any hope that the star of "That 70's Show," "Dude, Where's My Car?" and "Two and a Half Men" can carry the role?