Sega has announced the release of Sonic Jump for iOS, the first Sonic the Hedgehog-themed game designed especially for mobile devices. It costs $1.99 and runs natively on iPhone/iPod touch and iPad.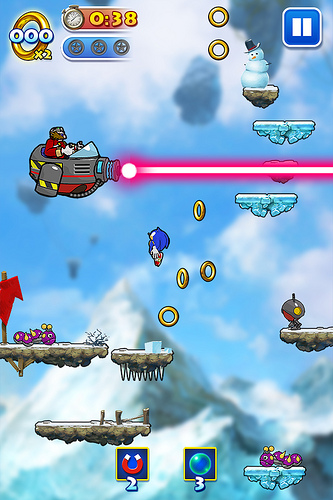 Past Sonic games have usually emphasized the speedy groundhog's ability to run fast, but Sonic Jump takes gameplay in a different direction – straight up, as Sonic leaps from platform to platform up in the air as he grabs coins. Sonic once again squares off against Dr. Eggman and his minions as he collects rings and powerups through 36 levels.
You can play as Sonic or as one of his friends, fight boss battles and challenge friends in arcade mode.