Feral Interactive is bringing Batman: Arkham City Game of the Year Edition to the Mac this November. The game includes all previously released downloadable content including the Harley Quinn's Revenge Pack. Pricing and system requirements were not announced.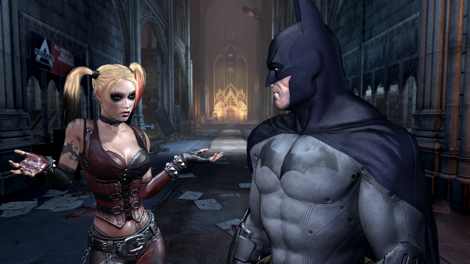 You once again inhabit the role of the Dark Knight as Batman must fight Gotham's worst collection of thugs and villains in a sprawling setting five times larger than the one found in Feral's previous Batman release, "Batman: Arkham Asylum."
The game features side missions, secrets and puzzles that you need to work through in order to succeed. You'll go toe-to-toe with Batman's famous foes, including The Joker, The Riddler, Two-Face, Harley Quinn, The Penguin and Mr. Freeze.