Feral Interactive plans to release Mac versions of Sonic & SEGA All-Stars Racing and SEGA Superstars Tennis, marking the first time the famous "Sonic the Hedgehog" character will appear on the Mac. The company said the games will appear "this summer."
Sonic & SEGA All-Stars Racing is a vehicle racing game in which Sonic and dozens of friends from his universe race cars, motorcycles and other vehicles across tracks inspired by the world of SEGA games. Players look for shortcuts and use power-ups to win.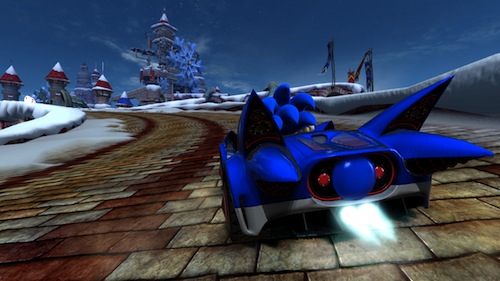 SEGA Superstars Tennis lets you pick classic SEGA characters to play against each other in four different tournaments on fantastic tennis courts. Minigames are included which are based on classic SEGA titles like House of the Dead, Space Harrier and Super Monkey Ball.
Feral stopped short of offering details like system requirements, price or specific release date, but in a statement SEGA's Sonic brand director David Corless said the games will leverage "the latest Game Center technology." Game Center is set to debut on OS X with Mountain Lion's release in July.