Rogue Amoeba on Wednesday released Airfoil Speakers Touch version 3, a new version of their iOS audio app. It's available as a free download from the iOS App Store, and works in conjunction with Rogue Amoeba's Airfoil for Mac OS X or Windows apps.
Airfoil Speakers Touch now lets you stream audio to any iPhone, iPod touch or iPad by making it an AirPlay-compatible receiver. AirPlay is Apple's term for its streaming music technology supported by speaker docs, AV receivers and other devices.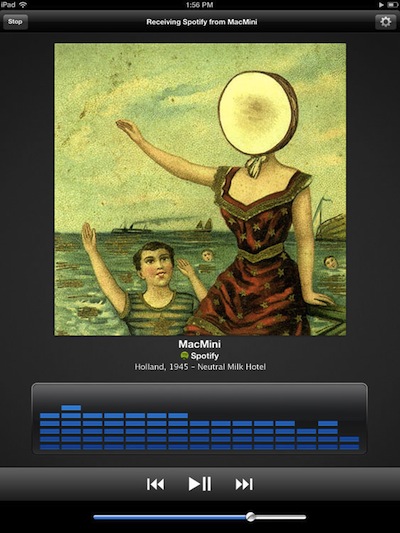 The software works independently of Airfoil for desktop computers, allowing you to send audio to iOS devices from iTunes. But if Airfoil is installed, you can synchronize audio from other apps, such as Spotify and Rdio, or stream music from Web services like Pandora and Last.fm.
The software has also been updated with native iPad interface support.