Far too much food, not enough time, too much traffic, too many relatives, crowded malls, dry turkey, Lumpy gravy, lousy weather. BAH! HUMBUG!
[ad#Google Adsense 300×250 in story]But the nice folks at Olympus are going to try and make your Holiday Season a bit more enjoyable. More about that later but first, as mentioned in last week's column, we are going to talk about taking photos this time of the year.
What is special about this time of year? It's not just the actual holidays and celebrations, it's also special because of the light and lighting. Remember, photography is all about capturing light. You take pictures of light, not dark. Managing light and recreating light in your cameras is the most important thing a photographer does — even if you don't realize you're doing it. One of the most important pieces of advice world famous photographer Eddie Tapp told me was "See the light." It took me a long time to understand what he meant. What can I say — I'm a little slow.
For those of us in the Northern Hemisphere, this time of year not only means less light as our days are significantly shorter, but also "different" light because the sun's rays aren't as strong this time of year even at high noon. Photographers can use that to their advantage. Contrary to what you might think, bright sunshine is not good for photographs. It is too direct and stark.
So, while winter has fewer hours of sunlight, it can have more hours of usable photographic light for you to take advantage of. For a lot of us, there's also lots of snow that can act as a light bounce to create light where there are shadows.
The cloudy or overcast days we get during the winter blahs can also be an advantage. Thin clouds can act as Mother Nature's light filter to soften and diffract the glare of direct sunshine.
Of course, winter also means frequent adverse weather conditions and most cameras do not like or operate efficiently in those kinds of conditions. For example, Apple claims the iPhone's "non-operating low temperature" is -4°F (-20°C) and most other point and shoots and DSLRs would have similar non-operational temps.
And it's not just cold that negatively affects your camera. Moisture — whether it be rain, fog or high humidity — can be just as damaging to your camera's delicate electronics.
Even if you stay indoors all winter and hibernate, taking good photos can be a pain. Indoor lighting often isn't intense enough and the iPhone, and many point and shoots, don't allow control over white balance, so you can get some really funky color casts to indoor photos. Hanukah candles, fireplaces and Christmas trees all look wonderful to our eyes but in these situations cameras are "light starved" and can't exactly capture what our eyes see.
We've all tried to take photos of family and friends in dark places and found the photos come out too blurry or dark to be of any use. There's only one way to fix that — get more light to your camera's sensor. Lucky for us, there are all kinds of ways to do that.
The easiest way to get more light is to create artificial light — a flash. The iPhone 4 now has a (tiny) flash next to the camera lens and many (if not all) point and shoot cameras have a flash included in the body of the camera and near the lens. The iPhone's flash is binary — it's either on or off.
Most P&Ss offer some measure of control over the flash. Not just turning it off and on but modulating the intensity of the flash and the firing sequence. It's worth it to dig into your camera's manual and discover what kind of Flash Modes your camera has.
Two things to keep in mind about flashes in general, and P&S and iPhone flashes in particular — their effectiveness covers a relatively short distance (often less than 10 feet) and they are a harsh, intense point of light over that distance.
You know when you see a sporting event and they show the fans taking photos of the action on the field? Not a single one of those pics will come out the way the shooter expects. Almost none of that flash light gets to the field — all the shooter has done is illuminate the back of the head of the person in front of them. All light obeys the Inverse Square Law — simplistically, a light's strength/intensity drops off inversely proportional to the square of the distance.
Another issue with camera flash is its harshness. Over its effective range, the light is very stark and creates some very unflattering pictures and reflections.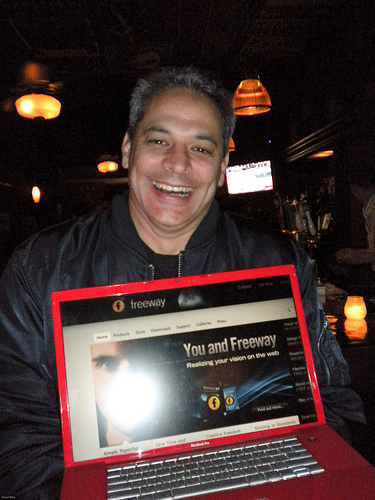 Flash is also distracting and, in some instances, harmful. It's why you see many places like museums and art galleries banning flash altogether. So my advice is to use your camera's flash as little as possible.
It's not possible to do with the iPhone but many recent P&S cameras allow you some control over the "scenes" or "modes" of the camera — again, check your manual to see if your camera has these. Look for a "Night Scene" or a "Night Portrait" mode. As opposed to leaving your camera on Automatic and letting it guess at the scene, modes tell your camera what you are about to shoot and allow the camera to make adjustments ahead of you taking the shot.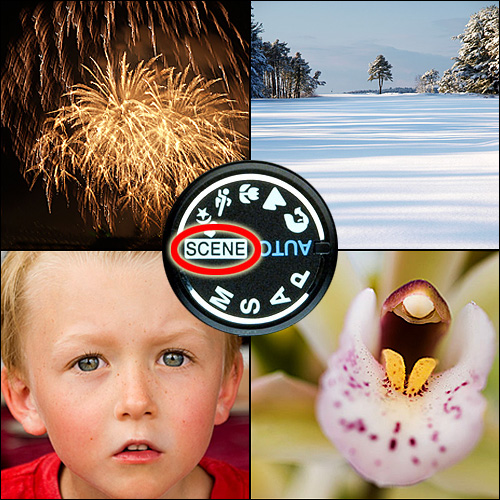 The downside of this method is your camera often needs to be stabilized much more than when you are shooting in daylight — the mode will slow the camera's shutter speed way down in order to gather in more light. You'll find you'll have to steady your arms more (tuck your elbows tightly to your side to help) or the camera will have to be used on a tripod or some other steady surface.
In higher end P&S and DSLRs, you have even more control. These cameras have a setting called ISO — think of it as your camera's sensitivity to light. A higher ISO equals more sensitivity. Cameras are usually set to 100 or 200 ISO and some, like my favorite DSLR, the Nikon D3s, goes all the way up to 102,400. For pros, that's like shooting in the dark.
Here's a shot of my friend, John "Bynkii" Welch: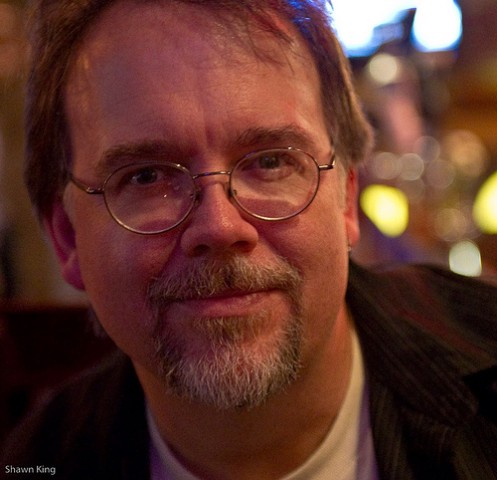 Perfectly good shot (Bynkii's easy to shoot and a good looking model!) but the "magic" is we were in a dimly lit pub during Macworld Expo. The lighting conditions would have been impossible for an iPhone or a low end P&S to get this shot but I manually cranked up the ISO on the D3s in order to get the image.
The downside to increasing the ISO is it introduces "noise" or "grain" to your photograph. You'll have to experiment with your camera to see at what point the noise begins to ruin your shots. But, a little noise is a small price to pay in a situation where you otherwise wouldn't even get a usable picture.
So shooting in challenging light and weather conditions can be frustrating, but often rewarding, giving you images you otherwise can't get — Like these ones from The Big Picture.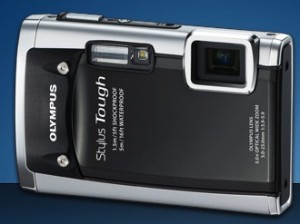 I mentioned at the top that Olympus is looking to make your holidays a little brighter. Regular column readers know I'm a big fan of the Olympus Tough Series cameras. They are perfect for taking photos in adverse weather conditions and are ruggedized to take a lot more abuse than a regular P&S.
Olympus is giving us a STYLUS TOUGH-6020 to giveaway! Waterproof to 16 feet, Freezerproof to 14F (-10C) and shockproof to 5 feet, it's a 14 megapixel, 5x Optical Zoom point and shoot with a 2.7-inch viewfinder and 29 shooting modes.
But wait, there's more.
Olympus is also letting us give away their SP-800UZ — it's a point and shoot masquerading as a DSLR. A 30x Optical Zoom with 14 megapixels, a 3-inch viewfinder, 27 shooting modes, and a max ISO of 3200.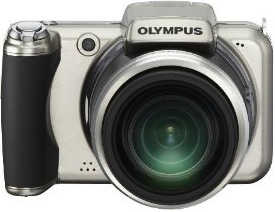 So, how do you win one of these cameras? It's easy — take pictures.
We are looking for your photos of the Holiday Season — whatever that means to you. Shots of Christmas trees, Hanukkah candles, snow, palm trees covered in lights — whatever represents this time of year for you. Photos will not be critiqued or judged on quality. The photo is just your "entry ticket" into the contest.
Photos remain yours with all your photographic rights still attached but you agree to allow us to post them to the internet. I'll be setting up a Flickr Set so you can see other entries. There will be a limit of three entries per household.
Please ensure that you are the photographer. Do not submit images that you do not own the rights to and ensure that it is an original work and you are the sole author and copyright holder.
The contest begins immediately and will end on January 6th. There are two cameras that will be given away — a camera to one of the attendees of my Beginner Digital Photography Seminar at Macworld Expo 2011 and that winner will choose which of the two cameras they would like and then randomly draw the name of the other winner.
So, send your photo to photo@yourmaclifeshow.com And good luck!