The original Megadeth lineup is what Heavy Metal is all about for many fans of the genre, so it's not surprising how much of a shockwave it sent through the music scene when bassist David Ellefson left the band eight years ago. The same shockwave was felt earlier this year when Ellefson announced his return.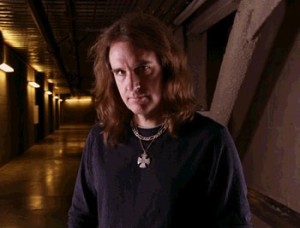 Ellefson is probably the most down to earth person I've met over the years in the music business. I spent some time talking to him about his return to one of the greatest Metal bands ever.
"Not to understate how monumental this is, but Dave and I spent a lot of years in Megadeth and for that to end was huge," Ellefson told The Loop. "For us to come together with the spirit of reconciliation and perform together and to mend fences — it touched a lot of music fans on a human spirit level."
I was one of the people that was surprised and excited by the news of Ellefson's return to Megadeth. It was like the return of a family member — things are the way the should be now.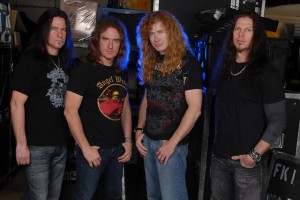 "Megadeth is genuine and that's what people love about it," said Ellefson. "They love the fire and spark that comes out of the music and there is a story behind that fire and spark."
Ellefson said the band is really coming together and it's feeling good to play the songs that he was part of years ago. Now, more than ever it seems Megadeth is all about playing the music and entertaining the fans.
"We've all been around the track a few times and now you have to think, do I want to be right or do I want to be happy," said Ellefson. "We're a little older and a little wiser. We've enjoyed each other's company again — it's just great."
The latest tour holds a lot of significance for the band and fans. It's the 20th anniversary of the release of "Rust in Peace," one of the classic albums in Heavy Metal history.
"This music is a part of us," said Ellefson. "This tour signifies a critical time in the band's career where we were really starting to move forward. This is about acknowledging what a huge landmark album this was around the world."
You can find out more about the Megadeth tour on the band's Web site.