The Lower Merion School District is in hot water today over its use of a MacBook Web cam.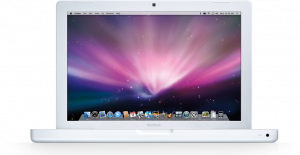 A lawsuit filed February 11 in U.S. District Court, says school officials used a school-issued MacBook to spy on a student. Apparently the unnamed officials believed the kid was "was engaged in improper behavior in his home."
The school's assistant principal confronted the student about his improper behavior and used a picture taken from the Web cam as evidence, according to the lawsuit filed by Michael and Holly Robbins, the boy's parents.
The lawsuit contends the school district violated federal and state wiretapping laws, violated students' civil rights and the act represented an invasion of privacy.
Responding to the allegations Thursday night, the school district denied using the technology as described in the lawsuit. In an FAQ posted to its Web site by Superintendent Dr. Christopher McGinley, the school explained why the remote tracking feature was installed on the laptops.
"Upon a report of a suspected lost, stolen or missing laptop, the feature was activated by the District's security and technology departments. The tracking-security feature was limited to taking a still image of the operator and the operator's screen. This feature has only been used for the limited purpose of locating a lost, stolen or missing laptop. The District has not used the tracking feature or web cam for any other purpose or in any other manner whatsoever."
Updated: 4:45 pm PT, Feb. 18, 2010 — Added the school districts response.